How to import car aromatherapy, car air freshener, car perfume in China? This article will help you. if you are planning to start this business, please read this article carefully, it will help you a lot.
1. Proficient in products and getting market needs
If you want to start a car freshener business, the first thing to do is to understand the market demand in your area, as well as understand the mainstream car freshener products on the market today, what's the best car air freshener? Click to view my previous article, which introduces today's market of Mainstream car fresheners & car perfume products. After knowing the product types, you need to research the product needs of your market.
You can use keywords to search for popular car freshener styles through Google, Facebook, Tiktok, Ins, and other social platforms. In addition, you can also go to auto parts stores, car beauty stores, supermarkets, and other places to investigate what styles of car fresheners and what fragrances they are selling, then count the market data of different products, you will know Which kind of products should be selected, and which fragrances to choose.
And about the fragrance type, we have made a fragrance list, click to view our fragrance list of common car fresheners.
2. Get the import requirements of car fresheners
Because the materials of many car fresheners contain alcohol and flammable substances, it is cumbersome for some countries to import car fresheners from China, such as Brazil and India. So before you plan to import a car freshener from China, please check with the customs department or professional to find out import restrictions. Of course, you can also consult us, we will help you.
3. Looking for car air freshener suppliers in China
How to find Chinese car air fresheners perfume manufacturers and suppliers?
① Cross-border e-commerce platforms: We can find suppliers through B2B platforms such as Alibaba, Global Sources, Made-in-China, etc. Open these platforms and enter the keywords of car fresheners in the search box, and you can find dozens or even hundreds of suppliers.
② Use Google or Bing to search, for example, car air freshener manufacturers in China, by using precise keywords, you can also find some Chinese car freshener suppliers.
Generally speaking, the above ways can collect many suppliers, the next step is to gradually analyze the quality of suppliers, and finally choose the suitable partner for cooperation, so how to choose a supplier? We need to consider the following points.
Ⅰ. Know the supplier's product line and fragrance.
we need to get the supplier's product catalog and know more about the supplier's company information and product types. Generally speaking, Powerful suppliers have rich product lines and various types of fragrances.
Ⅱ. Certificates and Test Reports
Ask the supplier what certificates or test reports they have, such as MSDS, ISO, CE certificates, etc. Usually, powerful factories will have many certificates and test reports. Their product prices may not be cheap, but the product quality and delivery period are the most secure.
Ⅲ. Check out their real factory
Check the supplier's website, or view their company's videos, pictures of workshops and warehouses, etc. Communicate with their sales manager before collaborating. you know, The best way is a video call.
After knowing more about the suppliers, we have basically screened out some suppliers that meet our requirements, and the next step is to negotiate with them.
4. Import Car freshener and Negotiation with suppliers
Pay attention to the following important negotiation details.
① Quotation
Select products, tell them about your requirements and ask them for quotations. It is best to ask the suppliers to quote a ladder price. For example, the price of 500 pieces is 1 USD, 1000 pieces are 0.9 USD, and 3000 pieces are 0.8 USD, so you can choose the purchase amount according to your needs.
② Customized service
According to our experience, about 30% of customers have customized needs. If you have customized needs, be sure to ask the supplier about the MOQ and surcharge for customized products, and what product support is available for Customization. generally speaking, custom service with low MOQ and surcharge is better.
③ Product delivery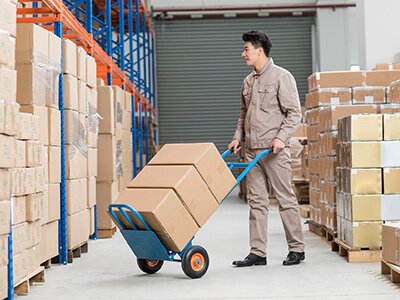 This is very important, and many suppliers have different delivery times for different products, so make sure that the supplier's product delivery meets your needs.
④ Packaging and shipping methods
Because car fresheners are mostly liquid, the packaging is very important. You need to ask the supplier about the packaging method and let them show you pictures of the packaging. Check whether the packaging is durable. Usually, large batches of goods need to be packed with wooden pallets, and small batches of goods need to be packed with sturdy cartons + bubble film + waterproof membrane.
Regarding the transportation method, because car freshener products are sensitive goods, Items are generally transported by land or sea. Some forwarders may be able to provide air transportation. Although the time limit is short, the price is expensive. So, let your Suppliers provide several freight quotes, and then you can choose the best shipping plan.
⑤ Drafting contracts and payment terms.
After confirming the order, the seller will provide an invoice, and it will list the product information, order amount, shipping cost, payment method, delivery date, payment account number, etc., and payment after confirmation.
Generally speaking, the buyer needs to pay 30%-50% of the advance payment. When the goods are ready to be shipped, the balance is paid. The lower proportion of advance payment, the more conducive to your capital turnover. By the way, after the order is confirmed, ask the supplier to tell you how to deal with customs duties. Sometimes the freight you pay already includes the customs clearance fee, and sometimes it does not. It depends on the supplier's freight forwarder. If you have your own freight forwarder, then you don't need to worry.
When cooperating with new suppliers, remember to start with small cooperation.
⑥ Follow up
After the order is confirmed, follow up the production process timely. Check whether the product fully meets the requirements after receiving the goods. If there is a product problem, communicate with the supplier in time to obtain after-sales service. Generally speaking, the supply of after-sales problems can be dealt with in a timely manner. It must be a good supplier.
Well, the above content is the answer to the question of how to import car fresheners from China. We will update more articles about car fresheners in the future. If you need to purchase car fresheners, you can also contact us. We are A Chinese car freshener supplier with more than 20 years of production experience.