Top car air freshener supplier
Car Air Freshener Manufacturers
No middlemen, 20 years of production experience.
One-stop car air freshener products supplier
Liquid car air freshener 50+
As a high-end car freshener supplier, we use the natural volatilization fumigation method, the plant essential oil is added to the car freshener bottle made by Seiko, so that it diffuses naturally and slowly in the car, so as to achieve the effect of fragrant environment, sterilization, and deodorization, and refreshing.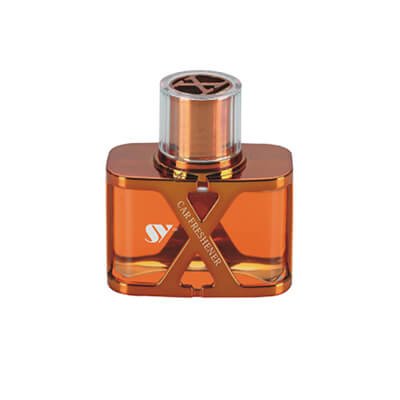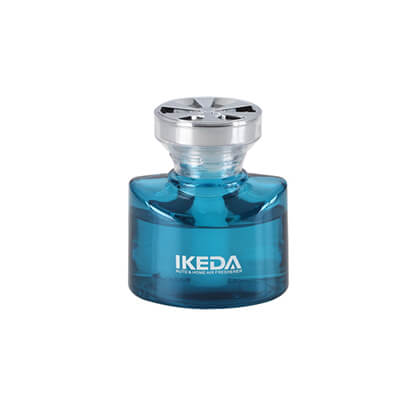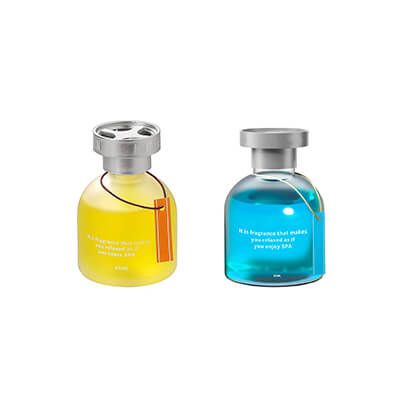 Gel & wood car freshener 80+
Producing solid car fresheners is what we are good at.
Solid car fresheners are different from liquid car fresheners. It has many kinds of carriers: wood fiber, gypsum block, solid wood block, colloid, EVA, etc. Different scent carriers can be designed into different styles, which greatly improves the beauty of car freshener. 
Hanging air freshener 50+
Hanging car air freshener
There are also many types of materials for car fresheners. The common ones are paper, glass bottles, wax chips, soft pottery, woodblocks, alloys, etc. Car fresheners are usually smaller in size and suitable for use in multiple scenarios. , such as door handles, wardrobes, toilets, etc.
We have many types of air outlet type car freshener to choose from, there are more than 50 SKUS, the common types are EVA, aluminum alloy, breathable film, etc., which can meet the needs of most customers in the market.
We will do more in the future
As an innovative freshener supplier, we are still innovating continuously. Next, we will launch a variety of new products such as aromatherapy machines, solar products, rattan aromatherapy, aromatherapy essential oils, etc.
We will strive to work together with like-minded partners.
Fragrance is the soul of car fresheners. We are the car freshener supplier that pays the most attention to product fragrance. All fragrance essential oils come from the world's top fragrance manufacturers. We have more than 30 mass-produced fragrance types. If you want Customize the fragrance, our professional perfumers can help you.
Use scenarios of car fresheners
Hotel, Home, Car, SPA, Cupboard, Toilet
No middlemen, powerful car freshener supplier and manufacturer.
We came together because of our love for fragrance and determined to become the leading supplier in the car freshener industry.
Our strength determines that we are an excellent supplier of car fragrances and car fresheners, we can support you in many aspects.
We can help you customize the packaging, appearance, fragrance, etc. By the way, we have already cooperated with partners for more than ten years.
Now there is an excellent opportunity in front of you, that is to become our agent, our brand influence is increasing in Asia and Africa, and our super R&D capabilities will help you develop a larger market.
We are well aware that every successful business requires time accumulation, we are willing to grow with you, so every agent that cooperates with us, we do not have many requirements for MOQ, we will try our best to help you get business.
Our Happy Clients From 30+ Countries
Customer satisfaction with our products is the value of our existence
Hassan
We are a newly established car freshener company, IKEDA has given us a lot of business help, making my business better and better.
Alyssa
We have cooperated with IKEDA for 5 years. Kay and I get along very well. We will increase our cooperation with IKEDA in 2022.
Majid
I have 3 partners in China, the most pleasant one is IKEDA because they always solve my problems in time, which gives me more time to develop the market.
Frequently Asked Questions
If you have any questions, please send us an email and our specialists will reply to you within 2 hours.
Introduction of Car Freshener Car fresheners play a vital role in transforming our driving experience by creating a refreshing and pleasant environment inside our vehicles.
Read More »
Introduction Picture this: you're driving down the open road, enjoying the wind in your hair and the freedom of the journey. But something is missing—an
Read More »
Introduction Paper air fresheners are small, portable, and scented products designed to freshen the air in enclosed spaces such as cars, closets, or rooms. They
Read More »